All and Sundry Shows in 2023
Every year All and Sundry try and put on a broad range of shows to capture the the interest of our members and our wider audience. From Dazzling Pantomimes to gritty drama we hope there is something for everyone
Click on show name to see some details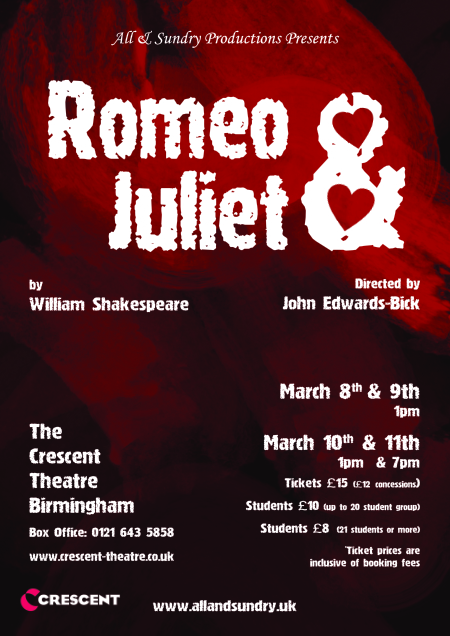 Gallery
A selection of photographs from the show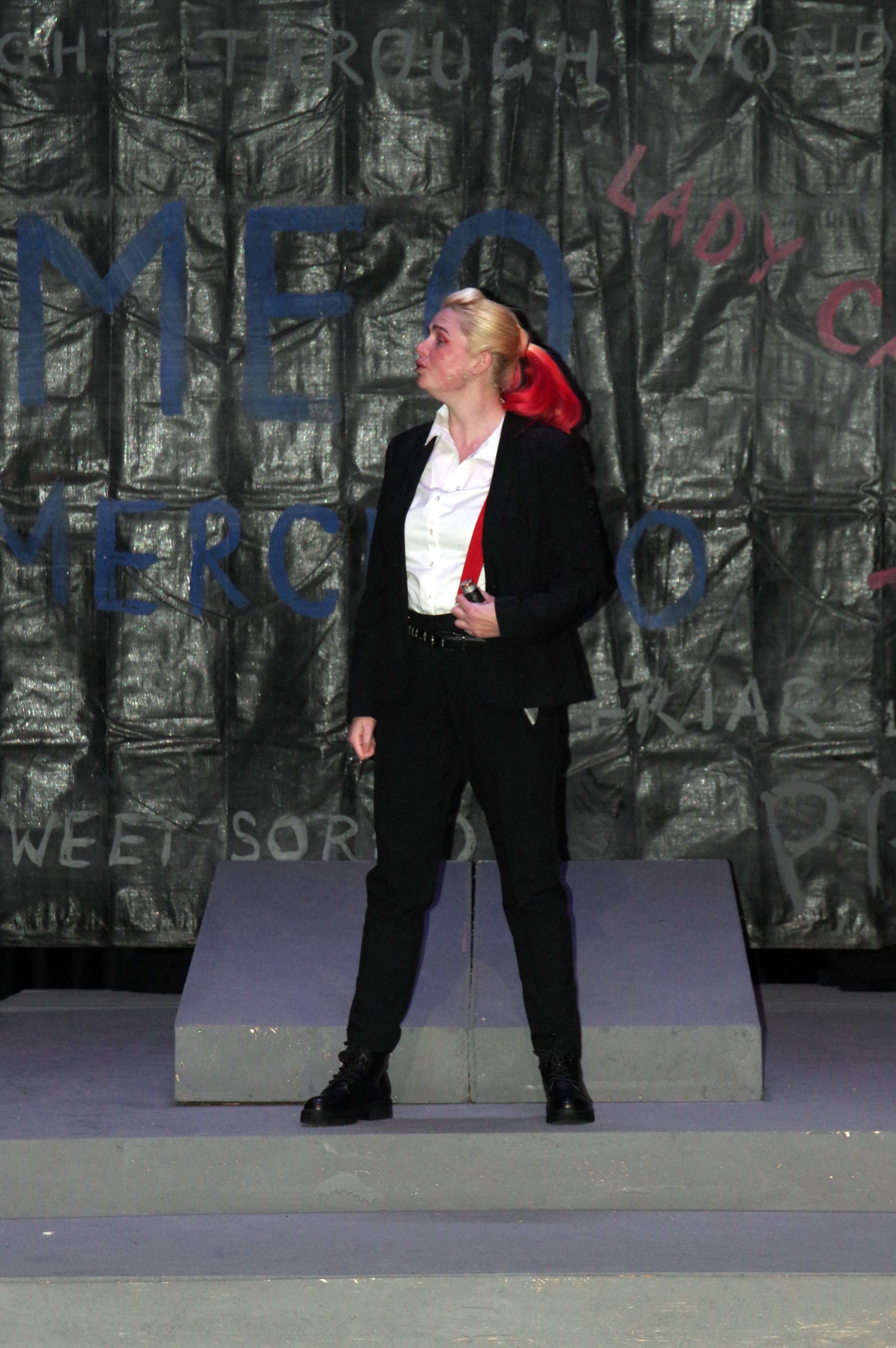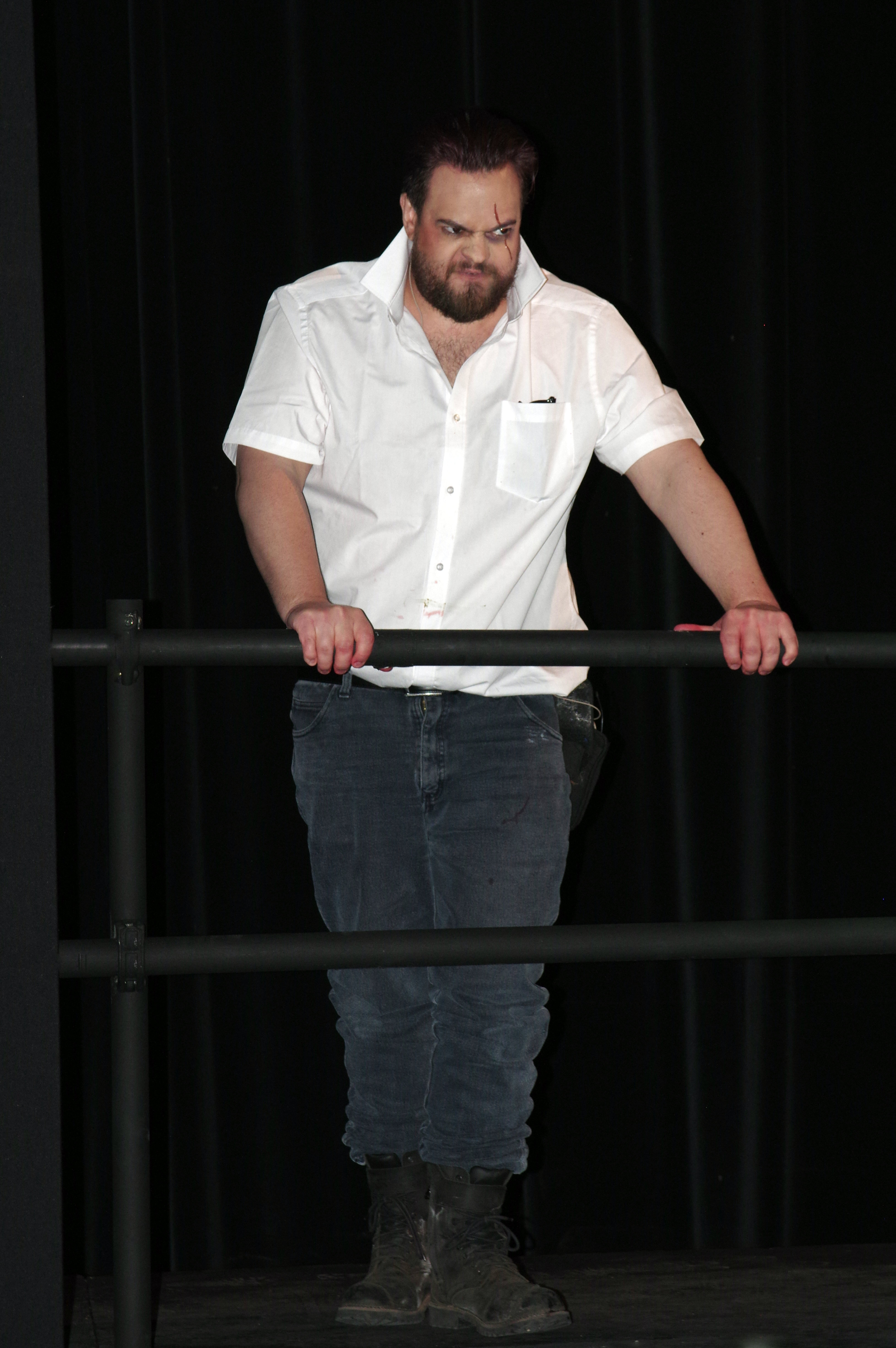 Use scroll bar to view Gallery

Romeo and Juliet
The Crescent Theatre, Birmingham
Wed 08 Mar to Sat 11 Mar
William Shakespeare's tragic love story where an age-old vendetta between two powerful families erupts into bloodshed. A group of masked Montagues risk further conflict by gatecrashing a Capulet party. A young lovesick Romeo Montague falls instantly in love with Juliet Capulet, who is due to marry her father's choice, the County Paris. With the help of Juliet's nurse, the women arrange for the couple to marry the next day, but Romeo's attempt to halt a street fight leads to the death of Juliet's own cousin, Tybalt, for which Romeo is banished. In a desperate attempt to be reunited with Romeo, Juliet follows the Friar's plot and fakes her own death.
Cast
Romeo
Alex Johnson
Juliet
Daisy Green
Friar Laurence
Ken Messenger
Nurse
Sarah Pitts
Benvolio
Laura Cooney
Mercutio
Kelly Wade
Tybalt
Alan Slack
Capulet
David Goode
Lady Capulet
Zena Schtyk
Montague/Friar John
Rob Capper
Lady Montague/Apothecary
Claire Hardie
Prince
Alan Feeney
Paris
Matt Field
Abraham/Balthasar
Steve Powis
Sampson/Servant
Hannah Grindy
Gregory/Page/Servent
Beth Morrissey
News Reader
Martina Ponsonby
Creatives
Director
John Edwards-Bick
Stage Manager
Brian Wiggins
Lighting and Sound
Simon Wicks
Wardrobe
Janine Parkes
Poster Design and Programme
Graham Forbes
Photographer
Roy Miles
Production Assistant
Alison Berrisford
Make-up
Special Thanks To Melissa Hulbert of University College, Birmingham with level 3 students from the SHMM Course
Filming and Editing
Alastair Butler


Veronica's Room
Bromsgrove School Studio
Wed 05 Jul to Sat 08 Jul
This chilling mystery thriller by the author of Rosemary's Baby explores the thin line between fantasy and reality, madness and murder. Students Susan and Larry find themselves as guests enticed to the Malvern house occupied by it's dissolute caretakers the lonely Mackeys. Struck by Susan's strong resemblance to the long- dead daughter of the family for whom they work, the older couple gradually induce her to impersonate Veronica briefly to solace the only living sibling, her addled sister who believes Veronica alive. Once dressed in Veronica's clothes, Susan finds herself locked in the role and locked in Veronica's room. Or is she Veronica, in 1935, pretending to be an imaginary Susan?
Creatives