All and Sundry Shows in 2017
Every year All and Sundry try and put on a broad range of shows to capture the the interest of our members and our wider audience. From Dazzling Pantomimes to gritty drama we hope there is something for everyone
Click on show name to see some details
Gallery
A selection of photographs from the show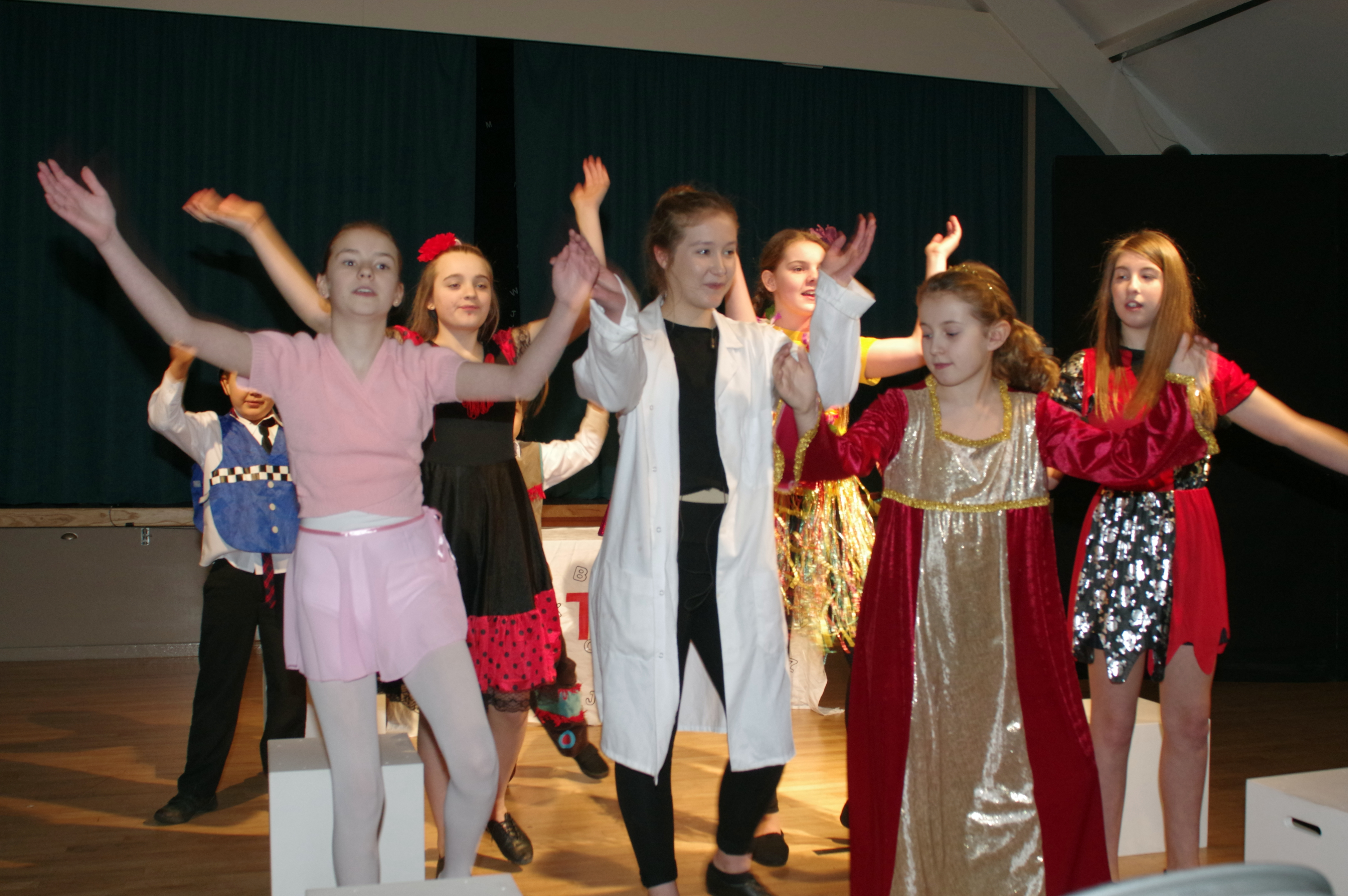 Reviews
Small & Sundry's production of 'Little Miss Wormwood' took place at Rowney Green Peace Hall on Saturday 18th and Sunday 19th of February to a packed hall, the audience was enthralled right from the start with astonishing performances across the board, there were times you forgot that these were young children just 7-15 years old, such was the standard of this production. The well loved scenes - the hair dye swap, Bruce Bogtrotter's cake punishment and Miss Trunchbull swinging Amanda Thripp by her pigtails - were a just few of the many comedy highlights. Some of the best comedy moments were provided by Mr and Mrs Wormwood, brilliantly played by Rui Greaves and Kacey Dove. The musical numbers by the very talented Ensemble had the audiences clapping along and the solos had them mesmerised, Rui's rendition of 'What a Clever Fellow I Am' had the audience cheering for almost a full minute, as did Daisy Green's (Matilda) performance of 'Naughty' and when she sang 'Quiet' you could have literally heard a pin drop, her portrayal of the downtrodden but plucky Matilda was superb and her scenes with 'Miss Honey' played by Alice Grennan were very touching. Praise must go to Archie Marks who stepped in with just a few weeks to go to play the very demanding role of the 'Pantomime like Villain' Miss Trunchbull. He had the audience in hysterics as he stomped around the stage and his solo, 'The Hammer' was hilarious. All of the youngsters played their roles with enthusiasm and the one thing that really came across was just how much fun they were all having and that's what it should be about. Directors Emma Stevens, Rachel Andress and Anja Parkes must be congratulated, their hard work and commitment to these youngsters certainly paid off. Thanks to your dedication, All & Sundry's future is in very safe hands. Alison Berrisford

Little Miss Wormwood
Rowney Green Village Hall
Sat 18 Feb to Sun 19 Feb
A sMAll & Sundry production directed by Emma Stephens, Rachel Andress and Anja Parkes
Cast
Daisy Green
Matilda
Rui Greaves
Mr Wormwood
Kasey Dove
Mrs Wormwood
Archie Marks
Miss Trunchball
Alice Grennan
Miss Honey
Sophie Smith
Lavender
McDonnell
Bruce
McDonnell
Micheal
Carys Angus
Mrs Phelps
Beth Standen
Mrs Smith / Alice
Chole Biddle
Amanda Thripp
Eva Derbyshire
Hortensia
Kaiyah Dove
Samantha
Harry Longley
Magnus
Micheal Lewis
John
Lighting
George Andress
Creatives
Director
Anja Parkes
Director
Rachel Andress
Director
Emma Stevens
Lighting and sound
Simon Wicks
Back Stage Crew
Lucca & Naomi
Photographer
Roy Miles
Chaperones
Rebecca and Tina
Porgramme drawing
Kaiyah Dove
Grown up assistant to directors
Alison Berrisford Martina Ponsonby
Sound recordings
Graham Forbes.

Gallery
A selection of photographs from the show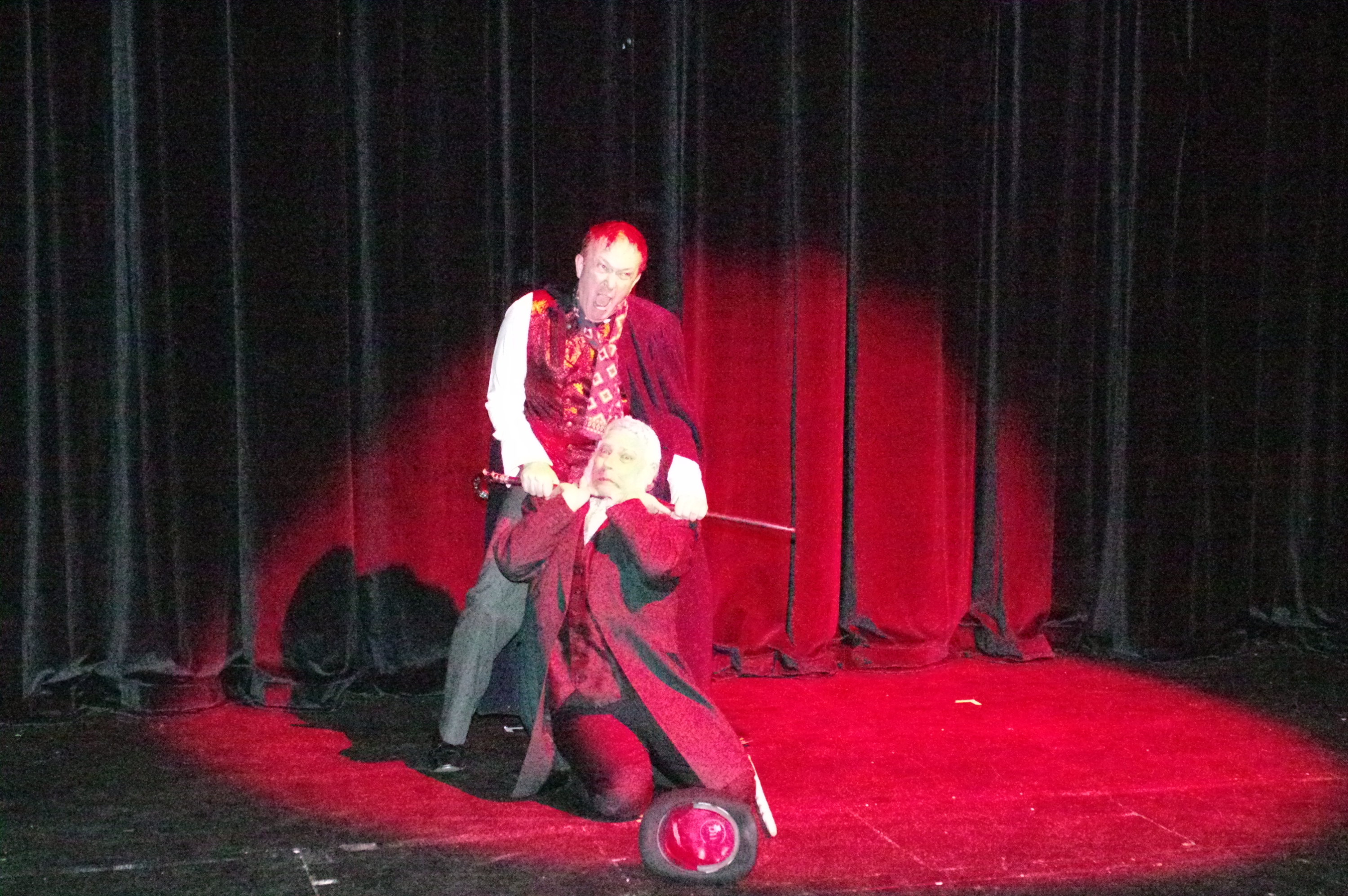 Jekyll & Hyde
Crescent Theatre, Birmingham
Thu 30 Mar to Sat 01 Apr
Strange Case of Dr Jekyll and Mr Hyde is a narrative about the complexities of science and the duplicity of human nature. Dr Jekyll is a kind, well-respected and intelligent scientist who meddles with the darker side of science, as he wants to bring out his 'second' nature.
Cast
Gabriel Utterson
Mark Clayton
Richard Enfield
George Andress
Lucy Urquhart
Isobel Smith
Urquhart
Dawn Burgess
Annie Loder
Sarah Feltham
Henry Jekyll & Edward Hyde
Paul Smith
Poole
Ian Kimberley-Ryan
Dr. Hastie Lanyon
Martin Wolfe
Maid
Olivia Unitt
Sir Danvers Carew
Kitt Lefebvre
Nanny
Tracy Smith
Creatives
Director
John Edwards-Bick

Reviews
A POPULAR set of characters made a welcome return to the Room Upstairs at Redditch's Palace Theatre with A Darker Shade of Beige. The intimate venue provided the perfect setting for the play, which is set in the "Autumn Leaves" nursing home. As with the first one - 50 Shades of Beige - there were plenty of one-liners, innuendo and observational comedy. And the chemistry between the characters was excellent too - those who saw the first one will feel like they have never been away but it also works as a stand-alone play so those who didn't will equally enjoy it. The cleverest thing about this play, which is written and directed by Roger Goddard, is the way it is delivered. In the first act the scene is gently set in such a way that, although not much seems to happen in reality, you subconsciously get to know the characters and their traits and by the interval have an emotional attachment to each and every one. Lovable rogue Tom (David Healing) and pessimistic Bill (Ken Messenger) perfectly complement each other, showcasing beautifully their "bosom brothers" friendship. Meanwhile prim and proper Joy (Vanessa Morgan) and forgetful and confused Norma (Joy Williamson) both provide different elements, along with the sense of caring and the "we'll put up with each other" character differences. Kind Nurse Wilson (Anja Parkes) brings the "homely feel" in more ways than one - the safety, security and the protection from the outside world. The other characters, Tom's son David (James Cartwright) and Bill's wife Sheila (Cathy Stokes) provide the link to the outside world that seems so far away from the bubble they are in. The interactions between Tom and David and Bill and Sheila show some of the struggles which arise when family members are in a home whilst the others are living independent lives - from juggling busy lives to find time to visit to needs not being addressed. The second half of the piece began with some great observational comedy before each of the characters embark on their own individual journeys. Because of the way you get to know the characters in the first act, you want each individual to achieve what is best for them whilst at the same time you want them to stay together. Each character's traits are accentuated whilst they follow the path best for them, leading to some fantastic thought-provoking theatre. In truth, this talented cast bringing to life this well-written script ensures you cannot help thinking about your own life and the lives of your family and friends as you leave the auditorium.

Darker Shade of Beige
Artrix Studio, Bromsgrove and The Room Upstairs, Palace Theatre Redditch
Thu 06 Apr to Sat 22 Apr
Written and Directed by Roger Goddard Set in a nursing, this bitter-sweet comedy follows the continuing story of Tom's unrequited passion for Norma
Cast
Tom Holmes
David Healing
Bill Greenwood
Ken Messenger
Joy Peters
Vanessa Morgan
Anne Wilson
Anja Parkes
Norma Burrows
Joy Williamson
David Holmes
James Cartwright
Sheila Greenwood
Cathy Stokes
Creatives
Written and Directed by
Roger Goddard
Assistant Director
Jannet Allen
Stage Manager
Graham Forbes
Lighting and sound
Simon Wicks


One Man Two Guvnors
Artrix - Bromsgrove
Tue 13 Jun to Sat 17 Jun
One Man, Two Guvnors is a fast-paced, hilarious farce that follows the mixed fortunes of Francis Henshall. Down on his luck and permanently hungry, Francis suddenly finds himself employed by two bosses.
Cast
Charlie Clench
David Healing
Pauline Clench
Olivia Unitt
Harry Dangle
Roger Goddard
Alan
George Andress
Dolly
Ruth Messenger
Lloyd Boateng
Ken Messenger
Francis Henshall
John Aubrey
Rachel Crabbe
Rebecca Fowley
Stanley Stubbers
Ed Butler
Alfie
Max Ponsonby
Glenda
Catrin Charmley
Policeman Taxi Driver Bar Man
Kitt Lefebvre
Creatives
Directors
Kim & Mike Jeffrey
Choreographer
Martina Ponsonby
Stage Manager
Shaun Knowles
Band Members
Sam King Jonny Jones Thom Udall
Lighting and sound
Simon Wicks
Wardrobe
Alison Berrisford Kim Jeffrey
Hair and Make up
Rianne Hawkins
Props
Kim Jeffrey
Set Builder
John Aubrey Kev Rutland Roger Goddard
Publicity
Brian Wiggins Alison Berrisford
Poster Design
Alison Berrisford
Programme
Simon Wicks


Man Who Liked Order
Artrix Studio, Bromsgrove and The Room Upstairs, Palace Theatre Redditch
Fri 15 Sep to Sat 23 Sep
Bradshaw seems content with his secluded lifestyle, until a new chess playing partner enters his life and things start to unravel.
Cast
Mr. Bradshaw
Roy Watton
Sarah Carter
Ruth Messenger
Elaine Morris (Mrs P)
Janine Parkes
Adam (Policeman)
Robert Denham
Creatives
Written by
Mike Richardson
Director
Vanessa Morgan
Lighting and Sound
Simon Wicks

Gallery
A selection of photographs from the show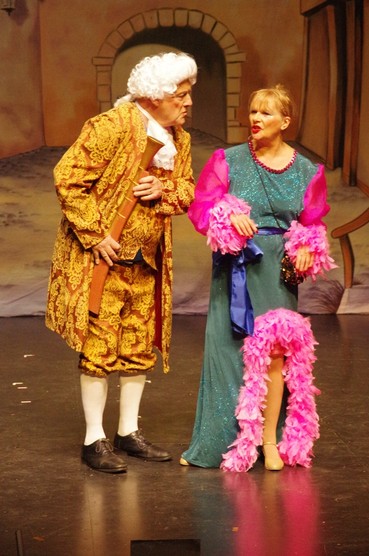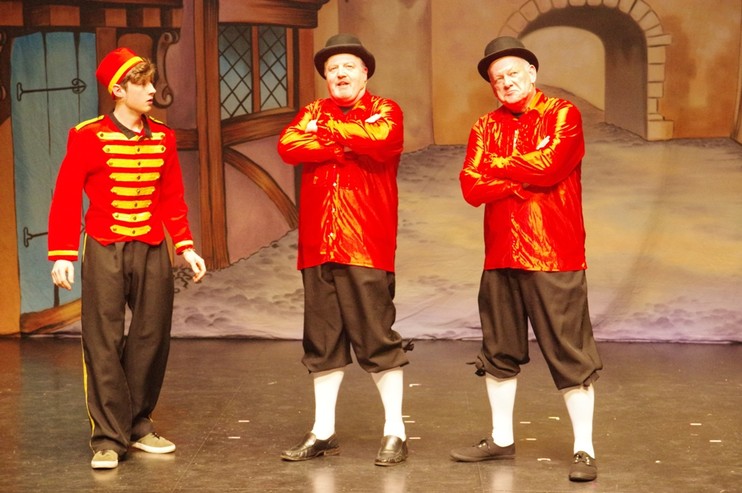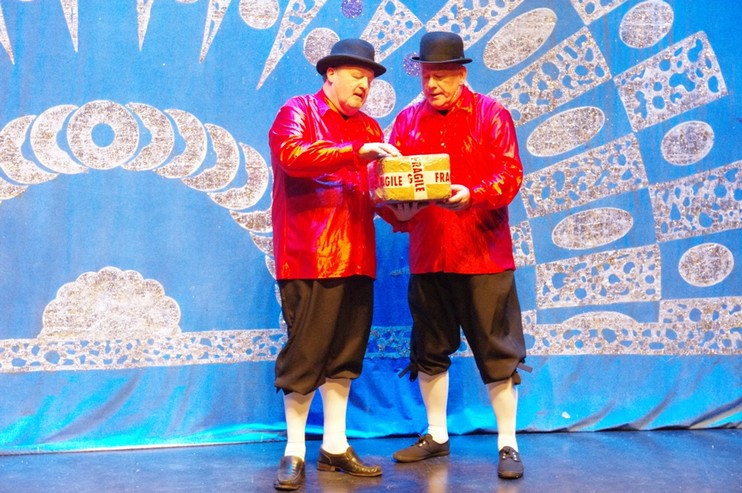 Cinderella 2017
Artrix, Bromsgrove
Sat 16 Dec to Sat 23 Dec
A glittering Pantomime
Cast
Cinderella
Laury Wiggins
Prince Charming
Tanith Garcia
Dandini
Emma Hay
Buttons
Conner Winters
Baroness Hardup
Victoria Vollans
Baron Hardup
Ken Messenger
Fairy Godmother
Vanessa Morgan
Charonnay
Mark Clayton
Prosecco
David Mann
Grimace
Dave Healing
Wallit
Graham Forbes
Major Domo
Kitt Lefebvre
Town Crier
Rianne Hawkins
Tonw Crier
Sarah Feltham
Jenny
Catrin Charmley
Youth Ensemble
Orla Adams
Maddison Ayers
Millie Chamberlain
Verity Cullerton
Freya Dawson
Eva Derbyshire
Krista Dunkers
Cerys Gillard
Daisy Green
Melody Hubbard
Olivia Husbands
Ciara Lane
Natasha Lane
Erran Lees
Jazmin Lefebvre
Maria Lefebvre
Ricardo Lefebvre
Harry Longley
Hannah Mapother
Rachel McDonnell
Chloe Preedy
Sophie Smith
Madeleine Üner
Eleanor Vernalls
Sophie Vernalls
Maya Warman
Amy Wicks
Phoebe Yarnell
Stage Door Dance Academy & Ensemble
Rachel Andress
Freya Dawson
Daisy Green
Melody Hubbard
Ciara Lane
Natasha Lane
Jazmin Lefebvre
Maria Lefebvre
Hannah Mapother
Madeleine Üner
Eleanor Vernalls
Sophie Vernalls
Maya Warman
Amy Wicks
Laury Wiggins
UV Puppeteers
Rachel Andress
Maddison Ayers
Catrin Charmley
Krista Dunkers
Zoe Griffiths
Rianne Hawkins
Ciara Lane
Erran Lees
Hannah Mapother
Rachel McDonnell
Sophie Smith
Madeleine Üner
Amy Wicks
Junior Roles
Fairies
Maria Lefebvre, Chloe Preedy Sophie Vernalls, Maya Warman
Sprites
Verity Cullerton, Eva Derbyshire Cerys Gillard, Phoebe Yarnell
Elves
Orla Adams, Millie Chamberlain Olivia Husbands
Pages
Harry Longley, Ricardo Lefebvre
Fox
Daisy Green
White Horses
Freya Dawson, Melody Hubbrd Natasha Lane, Eleanor Vernalls
Cinders' Stunt Dpuble
Madeleine Üner
Ghost
Jazmin Lefebvre
Full Senior Ensemble & Dancers
Catrin Charmley
Sarah Feltham
Zoe Griffiths
Rianne Hawkins
Maria Hodgetts
Kitt Lefebvre
Janine Parkes
Sarah Preedy
Rachel Andress
Special Cameo Appearance
'Backstage Boys'
Neil Lane & Kerry Parkes
Creatives
Director & Producer
Alison Berrisford
Assistant Director & Choregrapher
Martina Ponsonby
Stage Manager
Brian Wiggins
Assistant Stage Manager
Neil Lane
Sound Designer
Simon Wicks
Lighting
The Lighting Factory
UV Choreographers
Sarah Charnley, Catrin Charnley
Fly Team Leader
John Edwards-bick
Fly Gallery Crew
Terry Green, Lee Guest Adrian Hill, John Mapother Rob Vernalls, Simon Warman
Back Stage Crew
Charlotte Clayton, Roger Goddard Phoebe Heslop, Lynn Hubbard Neil Lane, Anja Parkes Ben Ponsonby, Max Ponsonby Emma Stevens
Ppyrotechnics Operator
Kerry Parkes
Wardrobe
Janine Parkes Alison Berrisford
Props Master
Lynn Hubbard
Cinderella Carriage and Hard Props
Alison Berrisford, David Green Neil Lane, Janine Parkes Kerry Parkes, Simon Wicks, Brian Wiggins
Carpentry
David Green
Publicity
Brian Wiggins
Poster Design
Graham Forbes
Photographer
Roy Miles
Safeguarding Officer
Martina Ponsonby
Chaperones
Valerie Atkinson, Andrew Berrisford Cathy Greaves, Jo Hackett Kirsty Hutchings, Debbie Üner Gill Wiggins
Front of House
Sue Adams, Tina Andress Helen Bourke, David Green Julie Green, Naomi Hill Kim Jeffrey, Mike Jeffrey Ian Kimberley-Ryan, Abi Lake Anja Parkes, Ben Ponsonby Max Ponsonby, Jane Sims Emma Stevens, Roy Watton
Make up
Rianne Hawkins
Programme
Simon Wicks